A scandalous tale of a brothel and murder most foul: Last Madame
Historical setting? Dangerous liaisons? Steamy love scenes? All these are covered in the latest Singapore series Last Madame. If you haven't heard of this, be ready to sashay down a shady past where appearances are not what they seem… 
What is it about
Last Madame takes place in two timelines – the present day and the past. Chi Ling uncovers some interesting tidbits about her ancestors' past while trying to sell the family shophouse. Her great grandmother Fung Lan once operated a brothel called the House of Phoenix as its no-nonsense madame. She travels back to Singapore where she is forced to confront more old secrets about her family.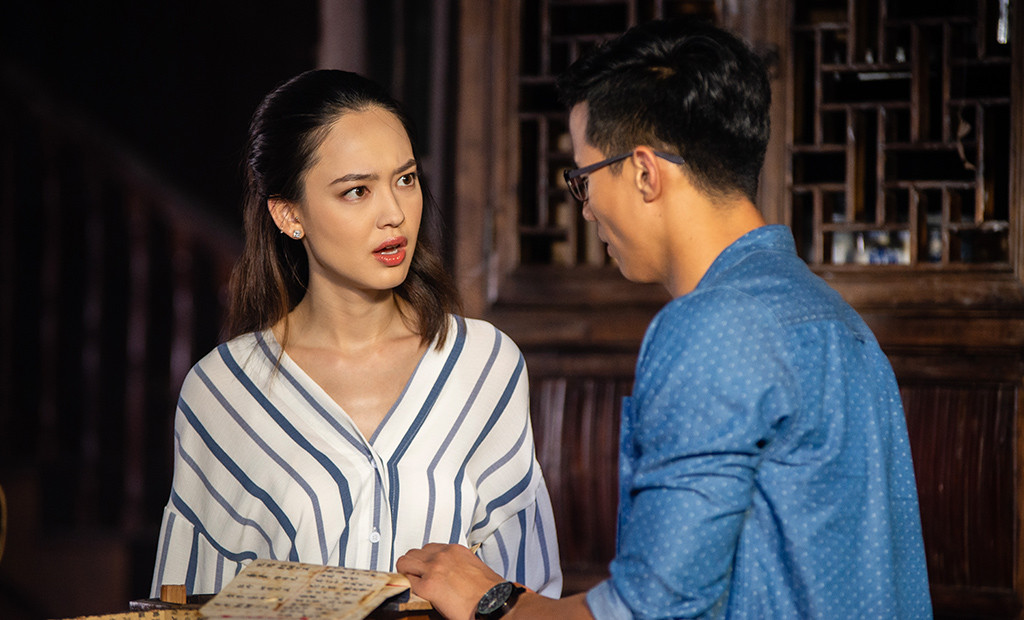 Fung Lan's story is told in flashbacks, depicting her in her prime as a powerful madame overseeing the most prestigious brothel in 1930s Singapore. Despite having throes of businessmen, notable politicians under her thumb, she is kind and fiercely protective over the women she takes under her wing.
Who's in it
Joanne Peh
It's tough to imagine Joanne Peh as a steely mama-san, but she's no stranger to challenging roles. The 36-year-old Singaporean is one of the Seven Princesses of Mediacorp, having made a name for herself as one of the nation's more bankable stars. She has previously starred in Like Father Like Daughter, Little Nyonya, and A Tale Of 2 Cities.
Joanne's role as Fung Lan required her to bare all for a sexy scene with her on-screen lover, Jeff Chou. If that has piqued your interest – we won't spoil any further!
[Image credit: Joanne Peh @ Instagram]
Fiona Fussi
Fiona plays Fung Lan's great-granddaughter in modern-day, Chi Ling. Similar to her character, Fiona's also a hard worker, juggling her studies and modeling career when she was first scouted. She won Elite Model Look in 2011 and has gone on to front campaigns for Clarins and Lancome.
[Image credit: E! Online]
Jeff Chou
Another rising star that you shouldn't miss is Canadian/Taiwanese actor Jeff Chou (not to be confused with Jay Chou). He plays Inspector Mak, a police officer tasked with uncovering a Japanese spy but ended up falling head over heels in love with Fung Lan.
[Image credit: Last Madame]
Why you should watch it
Incredibly gorgeous costumes!
A huge pull is definitely the stunning costumes, especially the qipaos worn by the women in the show. Fung Lan herself is often draped in fur stoles and decadent fabrics befitting for a madame of the time; perhaps an interest in this show would also reignite a movement to dress in this traditional garment for special occasions!
An opportunity to learn about the history
The show also realistically depicts how brothels were operated, shining a light on patriarchal standards faced by women in 1930. But glamorous scenes and Femme Fatales aside, this show can also be used as a teaching moment (or edutainment, as you will) to raise awareness for viewers who are not familiar with this part of history.
Last Madame is now available to stream exclusively on dimsum in Malaysia. If your interest is piqued by this beguiling tale, sign up for dimsum and start bingeing today!